Marketing Trends You Can't Afford To Miss This Year!
The Next Digital Marketing Trends
It's sometimes tricky to maintain an updated digital presence as marketing trends change rapidly. There is also a lot of work to be done to build the most effective digital marketing campaign, so achieving success is really tough. The Covid19 pandemic changed how businesses operated with the huge increase in online shopping. The demand for Digital Marketing has grown to meet the demands of the virtual market and this article will help keep you abreast of the changes.
1. Video Marketing Trends
Video has been a trend for many years, but now it is more than a trend – it is the top content marketing format, performing better than both blogging and email.
Instagram announced that it is no longer a photo-sharing app but is a video-sharing app promoting reels as their most valuable content.
Use short-form videos to get the best results.
Not only are shorter videos better for page speed, but they suit the increasingly shorter attention spans of online users.
We also recommend using subtitles and making transcripts because so many people scroll through social media with the sound off. You can easily reuse videos for different platforms with only slight modifications.
2. Spotify
This music platform has 117 million users and is great for local businesses as you can specify specific geographic regions. However, some other targeting options are not that finely tuned yet.
Their 30-second audio ad slots cater to every budget, and you define the time frame and audience for this so you can make this as intensive or as slow as you need to handle the additional inquiries. If you are not happy with the response to your ad, you can withdraw it and get your investment back.
Spotify will provide a FREE professional voice-over if you give the script, or you can drag and drop your audio track in.
You get a display ad in addition to the audio ad, and this is unheard of with audio ads, and the static image is clickable to your landing page.
3. Mobile Optimization
A recent article in Forbes Magazine estimates that mobile commerce will grow by 68% in 2022. In addition, 50% of all sales begin with a mobile search; therefore, it is vital to pay attention to mobile optimization.
For example, people on mobile devices use voice search more often with virtual assistants like Google, Siri, Alexa, and Cortana, so make sure you optimize for this by utilizing long-tail keywords in your content.
Optimizing for mobile is a smart option anyway because while voice search hasn't reached the 50% mark predicted for 2021, it is not slowing down nor fading away. However you do it, put mobile first to grow in 2022.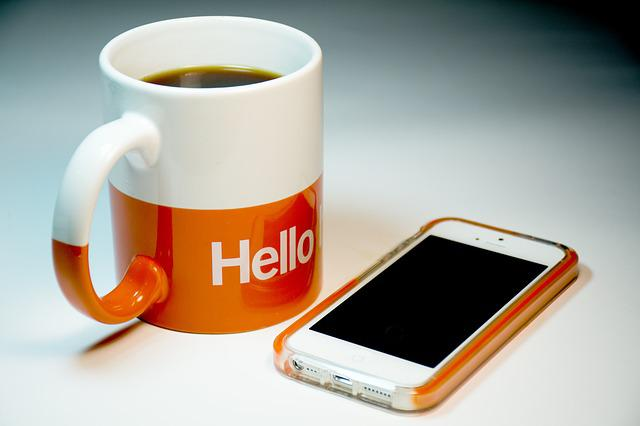 4) Tik Tok
Whether you love or hate Tik Tok, it has over 1 billion global users and is still a very cheap way to advertise. Much like Facebook and other social media in their early days, it is used mainly by teenagers and young adults. Still, the demographic is quickly starting to include everyone, and you shouldn't ignore it.
Don't worry too much about dancing or following trends on Tik Tok. Authenticity and being true to yourself and your values are effective ways to gain followers that will be loyal to your brand. Finding new ways to meet your customers should be part of your digital marketing strategy in 2022.
5) Influencer Marketing Trends
Google has also announced that by the end of 2022, there will be no more cookies. For this reason and many others, influencer marketing is not going away soon and is only increasing in its scope and variety. This article by The Digital Marketing Institute covers some surprising statistics about Influencer Marketing.
Leading forecasters now recommend looking for influencers in an associated niche with your own and not too big.
People with smaller followings are called Micro-influencers, and while they still have many followers, they are more relatable than more famous influencers. It is easier to find shared interests that resonate with your potential customers in smaller groups.
Smaller influencers are more relatable, easier to approach, and much cheaper to use. Look into doing cross-promotion instead of direct payment to save money.
6) Virtual and Augmented Reality
While Covid slowed down the growth of these digital marketing trends, expect it to continue growing in 2022. Virtual Reality means viewing a computer-generated scene so lifelike that it is hard to distinguish from reality.
Augmented reality is viewing the real world with enhanced or additional experiences through the senses such as olfactory, visual, or touch. Check out this YouTube video that shows an example from Addidas.
These latest digital marketing trends are still costly to implement, but they will become accessible to all as more people purchase the equipment to experience these heightened realities.
7)Podcast Digital Marketing Trends
Listening to Podcasts is a trend that is quickly growing in popularity. More businesses will take advantage of this unique advertising opportunity as the industry grows.
According to a study by Edison Research, Sixty-seven million Americans listened to a podcast in 2018. That is an increase of 43 million from 2013. That means the number of people listening to podcasts trebled in just a few years, and this growth shows no sign of slowing down.
More Americans listen to podcasts every week than have Netflix accounts. If you feel ambitious and have the time to wait to see results, start your podcast. However, if you don't have the time or talent, you can still advertise on someone else's podcast as an expert guest.
8) The Apple Privacy Update
The current update is complex. The biggest change is that Facebook and other platforms can no longer track their users when they leave the app. Digital marketing strategy must always change when google updates its algorithms.
This privacy update makes running profitable Facebook and Instagram Ads much more complex and expensive, but you can beat this update by using lead ads instead of conversion ads. Another way is re-targeting your warm traffic.
9) Social Responsibility Marketing Trends
Research shows a growing tendency for consumers to prefer spending their money with brands that demonstrate social responsibility, have a purpose, and align with the customer's values and ethics.
Socially responsible digital marketing includes authentically inclusive advertising, treating employees respectfully and well, eco-conscious packaging, and charity initiatives.
Recent research shows that the fastest-growing brands in 2022 are those that integrate social responsibility with their branding.
A great free resource from IBM's Institute for Business Value breaks down the research for this trend and shows you how to implement it.
10) Visually Focused Information
Use visual information everywhere you can to simplify your content and reach more people quickly in 2022.
Keep in mind that:
Posts with images increase engagement by 180%
Our brain processes visual imagery 600,000 times faster than text.
Consumers are 85% more likely to buy your product after watching a video about it.
Content with images is read twice as often as without.
Visuals generate more backlinks than any other form of content.
Here are 29 more stats about the power of visual marketing from Movable Ink.
How do you incorporate this trend into your digital marketing plan? Use branded memes, infographics, bold icons, colorful illustrations, and share screencaps from one platform to another. This will make your feeds dynamic and grab the attention of easily distracted viewers
11) Featured Snippets in Google Search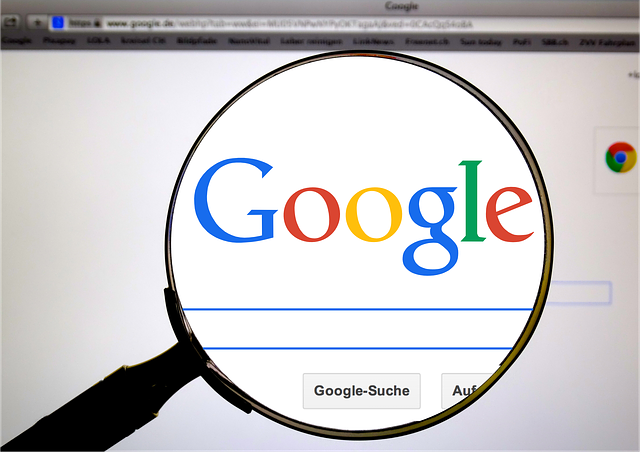 The way we search is changing, and we are now seeing a significant shift because people want information fast. The mobile-first trend makes getting those featured snippets even more lucrative.
 Optimizing your content to show up at the top of Google search is like hitting a gold vein of organic traffic. This free guide from Impact Plus explains the statistics and what they mean.
The prediction is that Featured Snippets will be served to the growing voice search market more frequently in the future. Since people use voice search more often when ready to buy, winning a featured snippet will create more conversions for your business.
12) Gen Z Will Influence Marketing Trends More Than Millennials
Gen Z is growing up, and despite the marketing industry's obsession with millennials over the last 20 years, there were 129 million search results for the keyword 'millennials' over the 7.2 for 'Generation X.'
Yet predictions for Millennials taking over the workforce by 2025 have fallen short. So don't ignore Millennials by any means but give Gen Z their place!
Mitchell Communication, a leading public relations firm, write about the benefits of going after the Gen Z market in a recent article. Digital marketing trends will continue to be influenced by the younger generation as always.
13) Growth in Emerging Markets
The internet has made the world flat in that it is creating new economies in former third-world countries. Emerging markets in Asia, China, India, and Indonesia are equal to or greater than the existing markets. As a result, there are easily a billion new customers in this emerging market.
The rise of a new middle-class in these countries and increased spending power make these new markets worth courting. This downloadable Pdf about doing business with emerging markets from the OECD Development Centre is worth a read.
14) A new Focus on UX
With the release of Google's Core Web Vitals in 2021, user experience has become the forefront of how Google ranks websites in their search results. This article by Morning Score goes over these Google ranking factors in detail.
How can you utilize UX in 2022? First, optimize your website for user signals with the following techniques:
Write content for people, not for search engines
Add FAQ blocks,
Make navigation simple,
Avoid popups unless necessary
Use varied keywords
Add video
These things and more will keep your website visitors on your website longer.
15) Becoming a Thought Leader
Ads constantly bombard us, and we are increasingly annoyed by hard-sell tactics and are becoming immune to ads.
Instead of slick advertising copy and fancy ads, providing value and educating your customers is the new way to gain their loyalty. Connecting with your customers will increase your sales.
Customers increasingly choose brands that have ethics they aspire to and want to feel a real connection for their loyalty.
16) Honouring The Creative
Creatives are being honored and valued. We see this in how social media platforms offer creator payments and the increase in social influencers becoming brand spokespeople. It is more than just social media trends, all digital channels are showing that creators are getting the attention they deserve.
You can embody this in your business by valuing and using your true voice. People sense this authenticity and will reward you by buying your products.
17) Location Targeted Ads
Geotagging is a new technology that delivers your ads to people searching for your products or services. Geotagging enables consumers to find products and services closest to them and, therefore, most convenient, benefiting everybody involved.
Every business that relies on local clients can benefit from these location-based marketing tactics.
18) Omnichannel Marketing
 An effective marketing strategy will meet customers on various channels, including video, social media, SMS chat, content marketing, email, and even webinars. Omnichannel marketing creates a lasting brand connection.
SMS marketing strategies remain at the top of the heap yet are often ignored despite their open rate of 98%. Placing marketing efforts here would be smart.
19) Rapid 5G Adoption
Despite consumer suspicion, 5G technology is coming. As devices are upgraded, businesses prepared to exploit their ability to provide heavy data experiences quickly will be at a distinct advantage. The digital experts at Keen Folks talk about some of these issues in a recent blog article about 5G.
It will allow your business to utilize 4k streaming video, Virtual Reality experiences, and high-speed delivery. Adoption of 5G is a competitive advantage, especially when combined with other new media.
20) Conversational Chatbots
Chatbots can be annoying, but they are fast becoming more finely tuned, and if used correctly, they can increase engagement and save money by providing 24/7 service. This digital marketing trend will only increase in popularity as they become more useful.
Intercom recently published an article about the newest findings on how using chatbots can help your business.
Chatbots can be used for cancellations, FAQs, placing orders, and accepting cancellations. The use of artificial intelligence and conversational marketing will only increase. Making the use of chatbots is part of most social media channels and an important digital strategy.
21) Social Media Shopping
There is no doubt that social media commerce has changed the landscape of how we buy and is on track to get an even larger slice of the consumer pie.
According to a recent study," As of March 2021, the global social commerce market was estimated at $89.4 Billion and is projected to reach $604.5 Billion by 2027!"
Social media platforms are beginning to make it easy by reducing the number of steps it takes on a customer's journey to making a purchase. For business owners, that translates into more sales.
22.) Customer Service
Recent research shows that it costs 5x as much to gain a new customer to retain an old one. This article by Invesp has a great infographic that illustrates this new research. Keeping your clients is the cheapest way to increase your profits without spending more money.
With the rise of artificial intelligence and machine learning, it is easier than ever to provide amazing experiences for your customers. Relevant content, search engine optimization, and email marketing won't be going away but digital marketing campaigns are more focused on connection and loyalty than ever.
Experiential Marketing
At the heart of all of these trends is the concept of experiential marketing. Instead of trying to convince people to buy your products, making a connection or giving them an experience is an essential key.
You don't have to implement all or even most of these trends to be successful in the future. However, being aware of them and implementing the ones that resonate the most for you will keep you ahead of the curve in 2022!
If you would like a free consultation to assess your current marketing efforts and to find out what we could do to bring you up to speed. Feel free to give us a call or book a consultation